Data Visualization
November 20 2020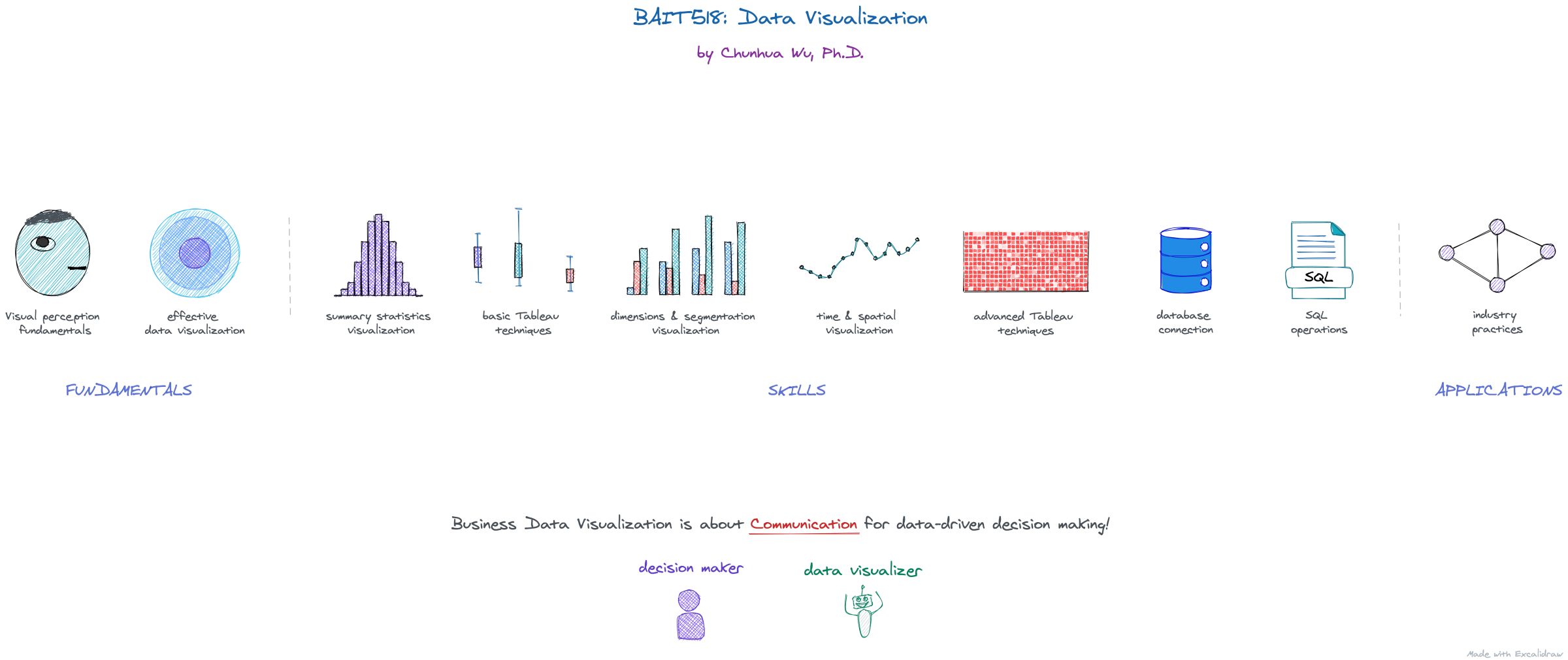 Course: BAIT518
Audience: MBA students
Learning Objectives
Understand the importance of business data visualization as a communication tool.

Understand the principles of visual perceptions and visual communications.

Create effective data visualizations using tools such as Tableau.

Design and execute database query languages such as BigQuery to perform data operations.

Apply data visualization and business analytics frameworks to analyze a business situation.
Key Modules
Visual Perception Fundamentals

Effective Data Visualization

Data Types and Chart Types

Visualizing Summary Statistics

Tableau Basics

Dimensions and Segmentation Visualization

Tableau Intermediate

Time and Spatial Visualization

Tableau Advanced

Data Connections

BigQuery

Data Visualization Applications